To start performing diagnostics on Still machines, all that is required is our UDS-100-ST.
This tool includes the software and all required cables to get you started.
The cables offered at the bottom of this page can be purchased separately in case you damaged or lost the included cables.
You can easily expand your Universal Diagnostic Software with support for Linde and Jungheinrich.
Featured products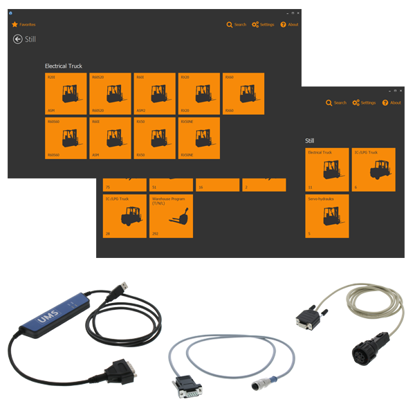 The UDS-100 is a windows application that sets a new standard in forklift diagnostics. It allows you to perform diagnostics, read/set parameters, read/clear error logs and perform calibrations on a wide range of machines.
A support package for 1 year is included. After that year, the software keeps working but you are no longer able to install updates or receive support.
More information, as well as our product video, can be found lower on this page...
Supported machines and requirements:
See supported machines and requirements
Download page:
Download the application